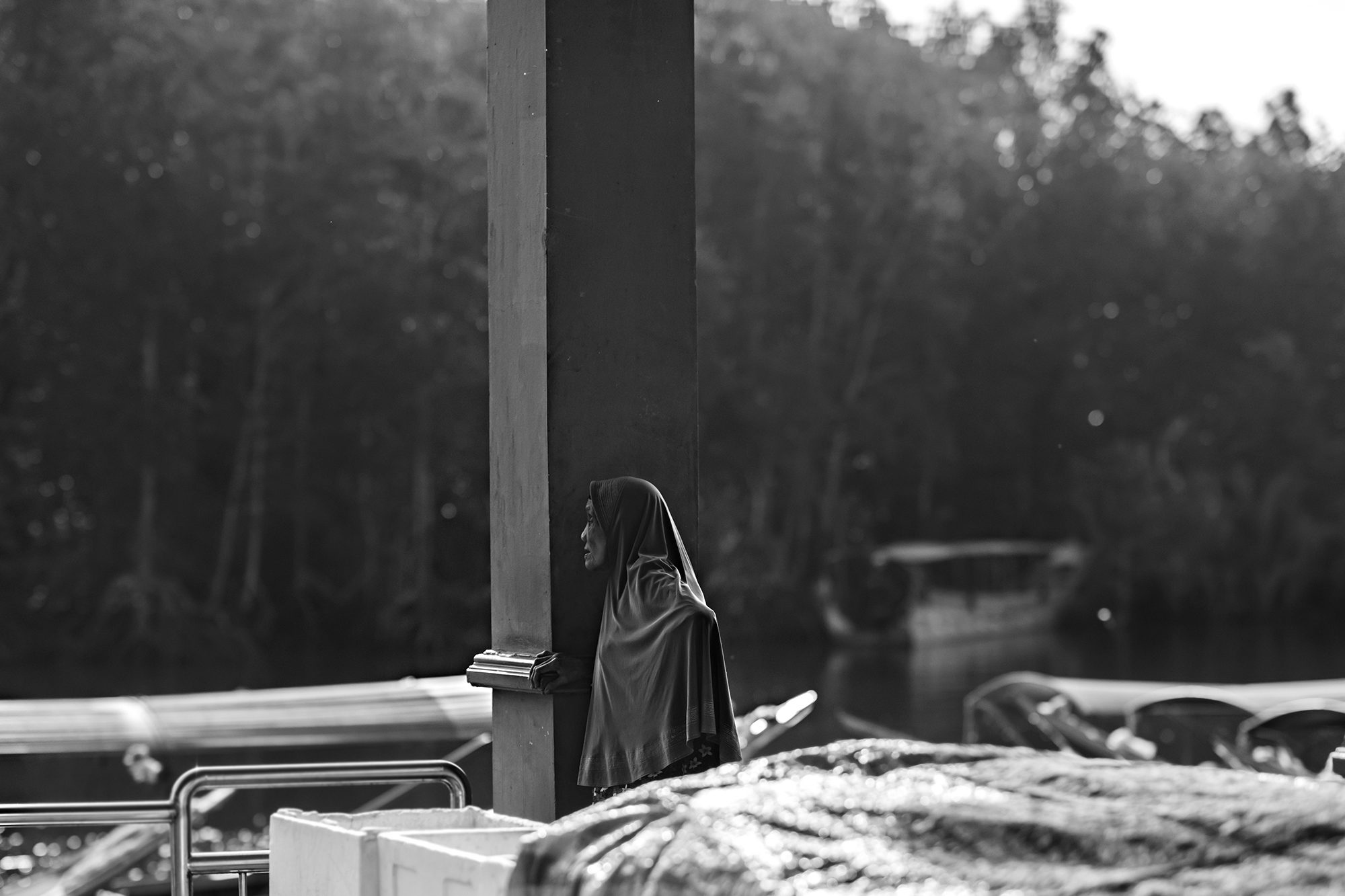 I love this photo but I've never published it anywhere for some reason. Not even on social media. I've kept it on file but the timing never felt right…
The image was taken in Phuket, Thailand last year while I was on a work trip. I remember feeling a mixture of excitement, happiness and extreme tiredness. The trip was short and I didn't want to miss anything. It was intense, but at the same time I felt that I was somehow floating through it all. Everything felt sort of dreamy. We were waiting for a boat to get to a nearby island when I saw this older woman lost in her thoughts, staring into nothingness.
The light falling on the fabric she was wearing really struck me. I liked the geometric contrast of the column behind her. Her facial expression was peaceful and melancholic but I felt that she was content. At that moment, I was longing for that state of being and she managed to transmit it to me. She gave me a sense of peace just by looking at her.